Are you living for love or living with love?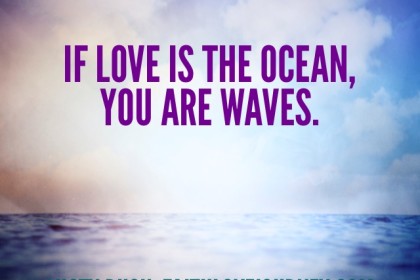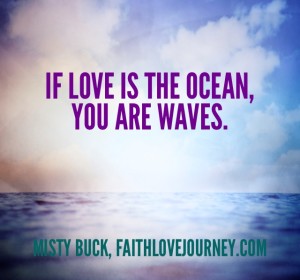 The basic needs of humans sometimes aren't so basic, especially when it comes to love. Our ego and self-esteem cloud what we feel we can give or deserve to receive from love. We fool ourselves that we are in love when we are not. We fool ourselves that we are loving when we are selfish. Worst of all, we fool ourselves that we love who we are when our actions do more to hurt us than help us.
Are you living for love or are you living with love? The difference is when you live for love you give your self-worth to others. You determine your worth by how many people say they love you, classify you as family, call you to hang out, etc.  When you live with love, it begins from a peaceful place within and radiates outwards.
I dated a lot of frogs before I found my prince who is now my husband. I didn't feed him a love potion or club him over the head. In all actuality, it had nothing to do with him and everything to do with me. For many, many years I didn't truly love myself. I lived recklessly because I thought I had all the answers. I had gone from being an ultra-sensitive child to an adult who figured that the amour I wore would be enough to keep me from being hurt. The latter didn't work out so well. I chose bad partners because I just wanted someone to love me so that I could finally remove my "wall." The problem was that the child with the sensitive heart was always with me and I thought I could ignore her.  Wrong.  God made me who I am for a reason.  I had to embrace that by allowing my soul to come alive. First I had to love myself, and only then was I able to open myself up to a really good relationship with another person.  I had to be who I was with no apologies.  Not long after that, I started dating my husband. Coincidence?
How are things with your love life? Do you feel at whole and at peace or do you feel lost and restless?
Need help with what's under your own skin? Try starting by asking yourself these questions. I examine these things for myself when I'm not feeling so hot. It's important to have self-checks on a regular basis so that you stay on the path of love. (Tip: I find that when I write out the answers, I have better results.)
How am I feeling today and why?
What is my role in how I'm feeling today?
When is the last time that something or someone hurt me? What lesson(s) can I learn from that? How do those lessons make me a better person?
When is the last time that I made someone feel really good? How did that help them? How did that make me feel?
When is the last time I did something for myself? How did I feel afterwards?
What is my passion? Have I done anything to feed my passion in the past few days? Why or why not?
What are the qualities that I like in people? Who is in my life that exemplifies these qualities? Do I exemplify these qualities?
Who are the people who lift me up? Give one or two of them a call today.
What are 10 things that make me awesome?
Choose one healthy thing (i.e., not drinking, eating comfort food, doing drugs, etc.) that you can do for yourself today and go do it.
And finally, just remember, I believe in the BEST of YOU! The quality of your life is in your hands.
Did this article and the exercises help you? Let me know in the comments.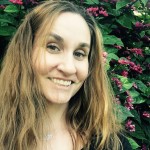 About Misty Buck
Misty Buck is an entrepreneur and also a mindfulness coach for professionals and athletes. She holds a B.A. in Communication and English and is certified as a Professional Life Coach (CPC), a Spiritual Life Coach (CSC), and a Reiki Master.