The #1 Secret To Reaching Your Goals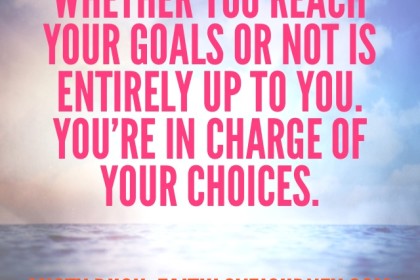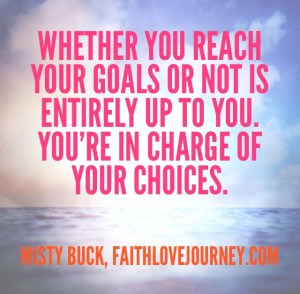 Goals. We all have them, yet most of us don't know how to reach them. At once, a goal can be both your spark and your worst enemy. Why? A goal is ignited by a strong passion or desire, but to reach it, it requires you to (gulp) change.
As I work with more and more people to help them live the life that they envision, I see one common thread. This is the one thing that holds almost all of them back. It's the one thing that separates people who achieve their dreams from those who don't.
The #1 secret to reaching your goals is this: action. What I've noticed is that people get so caught up in the idea of their goals that they do one of two things. The first is they do nothing because they believe that if it's meant to be, it'll just magically be. The second is that they immerse themselves so much in the big picture that they actually feel lost and overwhelmed. Despite their best intention, they go nowhere.
The key to taking action to reach your goals is to make the action steps manageable. Break them down into tiny, manageable, achievable, extremely specific bite-sized steps.
Here's an example.  Suppose your goal is to buy a house so you decide to take the action of saving money for a down payment. Terrific! One problem: What does "saving money," mean? How are you going to save money? How much are you going to save? When are you going to save it? There are tons of ways you can save money.  In order to actually do it, you need a plan. Let's say you decide that instead of going out to dinner 4 nights a week, you cut it down to 1 night a week. Furthermore, the days that you eat at home, you put the money you would spend eating at restaurant in a savings account, under your mattress, etc. The key here is that you reward yourself for every time you achieve your goal of eating dinner at home so that throughout the week you feel accomplished.
Every time you take the action, you're one step closer to your goal.  It takes discipline and patience, but at least you won't be frustrated. Make sense? 
Work backwards by looking at the goal and then figuring out the steps you need to take to get there. Set up your action plan weekly. Pick a goal for the week, which should be one small step to help you achieve your bigger goal. Decide what actions you'll take each day to reach your weekly goal. Dig deep and be as specific as possible. Think about who, what, why, when, where, and how.
Have a goal you want to reach but don't know where to begin? Join my free "Release It" workshop where we'll dig into your goals, explore things that may be blocking you, and come up with your personalized plan to get there. Register here.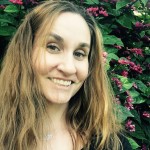 About Misty Buck
Misty Buck is an entrepreneur and also a mindfulness coach for professionals and athletes. She holds a B.A. in Communication and English and is certified as a Professional Life Coach (CPC), a Spiritual Life Coach (CSC), and a Reiki Master.
What you can read next