20 Affirmations to Help You Kick Anxiety's Ass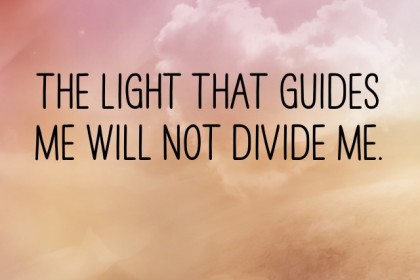 Anxiety is the enemy of peace and happiness. It robs you of the enjoyment of life. It can drain your energy and make getting through the day almost impossible. Some of us experience anxiety because of stress and others have a chronic disorder.  Either way, there are ways that you can help yourself feel better. Positive affirmations are one of those amazing tools.
Here are 20 affirmations to help you relieve anxiety. Whenever anxiety kicks in, take a few moments for yourself in a quiet space, close your eyes, and focus on your breaths as you repeat one or two of the affirmations.
I live with peace in my heart.

I am surrounded by a protective light of peace and love.

I will not worry about what I know my faith can handle.

I choose serenity by letting go of the things I can't control.

Everything in my life is just as it should be to help me on my path of learning and growth.

The strongest weapons I have are faith and love.

I choose to focus on the now, minute by minute.

My soul is eternal; there is nothing to fear.

The dive light that guides me is stronger than any problem I have.

I call upon my spirit guides to protect me and guide me so that I may release all worry.

I am in control of my thoughts, feelings and actions.

The light that guides me will not divide me.

My soul is infinitely wise; it will not let me down.

There is no journey I cannot walk with God by my side.

I will not waste my energy on worrying. I will use my energy to enjoy what I have.

I am blessed with abundance.

My faith will always provide me with what I need.

I am peace. I am love. I am free.

I trust in the plan that God has laid out for me.

My faith is bigger than my fears.
Wishing you peace, love and light.
Misty
About Misty Buck
Misty Buck is an entrepreneur and also a mindfulness coach for professionals and athletes. She holds a B.A. in Communication and English and is certified as a Professional Life Coach (CPC), a Spiritual Life Coach (CSC), and a Reiki Master.
What you can read next