Meditation Tips: Because Punching People in the Face is Frowned Upon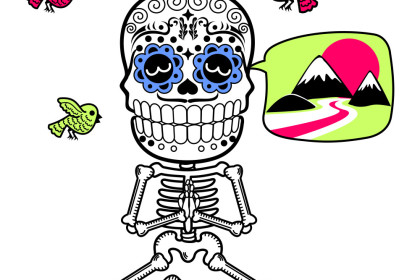 These days meditation is a commonly known practice. It's no longer seen as something that only spiritual gurus, Buddhists, and yogis do on mountaintops for hours at a time. But as more and more people give meditation a try, I'm hearing this question more and more: "How do I know if I'm doing it right?" The answer is simple: Don't overthink it.
Meditation is a state of being with a focused concentration on a singular thing such as breathing or an affirmation. It's simply relaxing and letting go of your thoughts. It bothers me when I hear people say that they can't meditate because their minds are too busy. It's natural for our minds to be busy. The beauty of meditation is it allows you to slow that down.
Meditation Myths Vs. Meditation Realities
Meditation Myths:
If your mind wanders off, you're doing something wrong.
You're supposed to feel something specific.
Meditation takes hours.
You have to sit still to meditate.
Meditation Realities:
Everyone's mind wanders. With tens of thousands of thoughts per day, it's completely natural. When you catch your mind wandering off, gently let your thoughts float away and bring your attention back to your breathing.
Let go of your expectations. Your experience is unique. You may laugh, cry, go into a deep relaxation, feel like you've had a few drinks, receive messages, or feel nothing at all. If however, you feel something jarring like anxiety, take a break and seek out a meditation style and teacher who can help guide you.
You (yes, you) don't have to practice for hours; even just a few minutes a day of mindful breathing can be beneficial.
Moving meditation is a thing. I like to combine this with a sitting meditation to allow the mind, body and soul to gradually go into a deep state of relaxation. (Read about my classes here.)
To begin to benefit from meditation, you just have to start. It doesn't have to be complicated.
Here are a few tips to help you get started with meditation:
Find a place where you can be alone and in quiet, even if it's just for a few minutes.
Set an intention to relax, let go, and let it flow.
Set the space to make yourself comfortable. You may want to turn off the lights, turn on some meditation music, light incense or a candle, etc.
Decide if you want to stand, sit or lay down. Again, do what makes you the most comfortable.
If you have trouble sitting and quieting your mind because you're on overdrive, try a few mindful movements focusing on your breath. The movement can help slow your body and mind down simultaneously.
Focus on your breathing. Breathe in for four counts, hold for four counts, exhale for four counts, hold for four counts. Repeat as you wish.
You may also choose to focus on an affirmation or follow along to a guided meditation.
When you are done, give gratitude and allow yourself to slowly get back into your normal routine.
Would you like some one-on-one help with meditation? Learn more about meditation and mindfulness coaching here.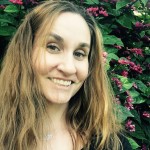 About Misty Buck
Misty Buck is an entrepreneur and also a mindfulness coach for professionals and athletes. She holds a B.A. in Communication and English and is certified as a Professional Life Coach (CPC), a Spiritual Life Coach (CSC), and a Reiki Master.
What you can read next