The 17-Second Law of Attraction Rule and Mindfulness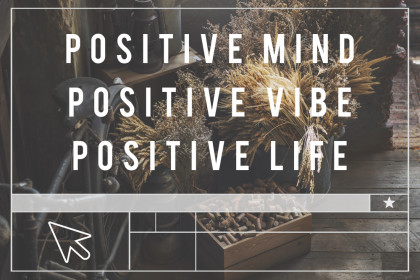 "We are all Vibrational Beings. You're like a receiving mechanism that when you set your tuner to the station, you're going to hear what's playing. Whatever you are focused upon is the way you set your tuner, and when you focus there for as little as 17 seconds, you activate that vibration within you. Once you activate a vibration within you, Law of Attraction begins responding to that vibration, and you're off and running — whether it's something wanted or unwanted. " – Abraham-Hicks
Mindset is everything. Period. Your thoughts either create pathways for you to travel or blocks to deter you. It's literally entirely up to you. As Dr. Wayne Dyer famously said, "When you change the way you look at things, the things you look at change."
When we look at the law of attraction, it dictates that the energetic vibration we put out through thoughts, emotions and actions, determines what we receive. In other words, we are constantly in a state of creating our reality because we are constantly emanating vibrations. I've written before about high and low vibrations, but just how quickly do these affect us?
According to Abraham-Hicks in the aforementioned quote, it takes as little as 17 seconds to activate a vibration. Studies have shown that we have been 60,000 to 70,000 thoughts per day on average. How many times do you catch yourself trailing off in thought? How often does your mood change based on what those thoughts are about? How often do you have contradictory thoughts? (E.g., I want to make more money, but I'm not smart enough.)
Throughout the day we are processing tons of information (one of the primary reasons we have so many thoughts), and oftentimes this information evokes emotion. Sometimes we can be perfectly fine and then something happens to completely turn our mood around. And when we get down to it, that mood change is the result of thought habit.
In the mental health world, these events are often referred to as "triggers" or an event (this can even be specific words or even body language), that triggers an automatic response from the individual. Their response is basically a psychological defense, many times due to fear, that the individual feels protects them.  It's how we give ourselves a sense of safety, even if it's unhealthy.
When we get down to it, we all have thought habits and sometimes those habits are harmful because we create limits or allow unwelcome emotion. Sometimes we even create unnecessary pain, but because that pain is the only way we know how to protect ourselves. While most of the time these habits are not life threatening, they certainly can derail our quality of life by creating–to use another popular buzzword–"blocks."
In mindfulness, we aim to become aware of each moment while letting go of attachment and expectations. One of the tools we use is meditation, which can help us create a space to observe our thoughts, emotions and actions. Simply put, meditation and mindfulness help us to let it go and let it flow.
I bring this up because yes, you can hold a pure thought for 17 seconds, but if you're in a mental wrestling match and the thought you want to manifest is in a chokehold, there is no space for flow. Being forceful and frustrated is on the lower vibrational scale. So even if your thought is positive,  you could be very well be blocking what it is that you want the most or attracting something unwanted.
If you want something it's because you don't have and you think it will improve your life. However, I am a believer that you first have to make space to manifest your desires by removing blocks. Mindfulness and mindset healing can help you remove those blocks by opening the mental and energetic pathways. So, if you've been trying to make a change in your life or if you feel like the law of attraction hasn't worked for you, I suggest starting with your mindset. Let go of your fear of being wrong or failing, and above all, go easy on yourself.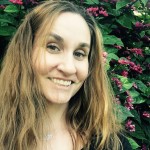 About Misty Buck
Misty Buck is an entrepreneur and also a mindfulness coach for professionals and athletes. She holds a B.A. in Communication and English and is certified as a Professional Life Coach (CPC), a Spiritual Life Coach (CSC), and a Reiki Master.
What you can read next