What does "vibrational energy" mean?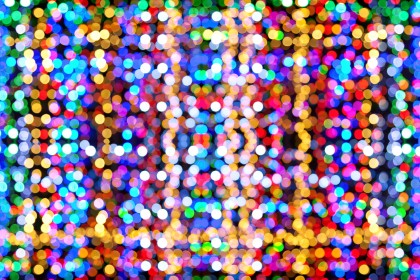 If you've ever read or heard anything about law of attraction, manifestation, spirituality, energy healing, yoga, etc. you've likely heard the term "vibrational energy." Even Ziggy Marley has a song titled "Higher Vibrations." So what exactly are they talking about?
Your energetic vibration refers to your relationship with the universe or God's energy. Your emotions and actions dictate whether your vibration is low or high. When your vibration is low, you feel negative emotions like anger, jealousy, etc. When your vibration is high, you are consumed by the feelings of love and peace.
What does your energetic vibration have to do with the law of attraction?
For starters, you are attract what you are, not what you want. This is because the universe works to match what it is that you are. It judges what you want by your thoughts and feelings. In the book "Co-Creating at Its Best," Dr. Wayne Dyer has a conversation with Abraham Hicks. Abraham is an energy source in the non-physical form that is channeled through a woman named Esther Hicks. It might sound out there, but give it a chance. Remember that just because you can't see it, doesn't mean it doesn't exist. And of course, as with all spiritual teachings, take what feels right and leave the rest.
In the book, Abraham says to Dr. Dyer, "…the Universe does not hear what you say; the Universe hears what you mean." This refers to your feelings. You can say, "I am happy," but if you're being untruthful, and you know it, the universe does too.
Abraham also notes that, "Every thought is a vibration and Law of Attraction is responding to every thought, and therefore the thought is going to increase." This means that the more you linger on a negative feeling, the greater it manifests.
The universe operates on the highest possible energetic vibration. Spiritual energies like Abraham are closest to God so their vibrations are extremely high. These vibrations are of pure love, peace, acceptance, and trust. When we don't feel these things, it's because we've closed ourselves off from it. Conversely, the higher your vibration, the closer you are to this source of energy and the better the experiences will unfold in your life.
This is not to say humans aren't meant to have bad days, frustrations or negative experiences. Those feelings are the fastest way to learn. That's why we come back to this earth over and over again. Unlike in the non-physical world, in the physical world we can experience relationships and emotions that lead to faster learning. As our soul learns to live on higher vibrations here on earth, it rises to higher vibrations, or to higher planes, in the non-physical form. Living on a high energetic vibration as the person you are right now, will allow you to live happier, and also to manifest the life that you truly desire.
Content
What happens when your vibrational energy is low?
When your vibrational energy is low, because let's say you are frustrated and angry, you will attract people and experiences on that same level. For example, if you find yourself running into irritated and rude people, it's because you're attracting them to you with your low vibration. Not only are your outside experiences mimicking your vibration, but you will also feel pretty crappy and out of sync.
Characteristics of low vibrational energy include: worry, fear, anger, blame, judgment, doubt, resentment, egocentric, materialistic, self-doubt, hate, disrespectful, stress, etc.
What happens when your energetic vibration is high?
Living on a higher energetic vibration means that you are open to experiences and trust in the journey that you are on. Above all, it means you perceive all aspects of life from a place of love. You will not only seem to magically attract better experiences and people, but you will live a better quality of life because your emotional state allows you to do so.
Characteristics of a high energetic vibration include: trust, love, freedom, peace, spiritual, charitable, gratitude, grace, acceptance, respect, happiness, connected, comfort, at-home, relaxed, etc.
Is it normal to bounce between low and high energetic vibrations?
Yes. Your vibrational energy will bounce up and down because again, that's part of the human experience. Now that you understand how your energetic vibration is directly tied to what you're manifesting, try to become more aware your thoughts and emotions and the experiences you have in relationship to them. When you feel off, don't be hard on yourself because that only intensifies the low vibration. See if there's something you might need to learn. For example, patience is one of my greatest recurring lessons. Let it go as best as you can and allow yourself an opportunity to come back to the space of love. Namaste.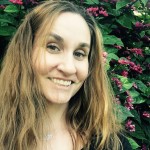 About Misty Buck
Misty Buck is an entrepreneur and also a mindfulness coach for professionals and athletes. She holds a B.A. in Communication and English and is certified as a Professional Life Coach (CPC), a Spiritual Life Coach (CSC), and a Reiki Master.
What you can read next