51 Things You Can do When Anxiety Strikes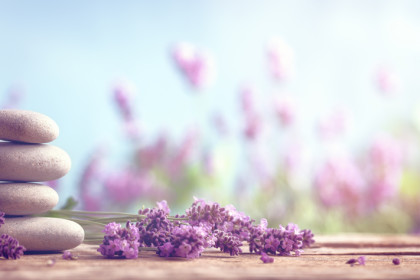 A friend of mine recently issued a plea on Facebook. She posted that she was struggling with a serious case of anxiety, one that she hadn't felt in a very long time. No stranger to anxiety myself, I messaged her and she said that she couldn't stop crying, felt like she couldn't breathe, and her typical resolution (medication) wasn't helping.
If you've struggled with generalized anxiety, you've been there. You feel frozen, trapped, and you may even want to take off running at the same time. I applauded my friend's bravery for talking about her struggle publicly. Many of us, myself included, often shy away from talking about anxiety or other mental health issues, because we're afraid we'll look weak or like we're just out to get attention.
My friend's status made me pause. I knew what she was feeling. I actually had trouble sleeping a few nights ago because of my own worries gripping my mind. I entered a mental wrestling match in trying to quiet my worries with thoughts of what is good in my life. I actually told myself a lie about something good that happened that day just so I could relax. It may sound goofy, but the law of attraction says that what you think and feel is what you get. Plus, I'd rather spend my energy focused on something good happening rather than going off on a tangent about my greatest fears, which admittedly usually revolves around money.
I'm currently writing a guidebook that I'm tentatively calling, "The Anxious Girl's Guide to Living an Average Life" that focuses on why being average is a good thing and chronicles my struggle with anxiety along with insights into how to manage it. The idea is that my best therapy is done through writing. I may or may not publish the guidebook, but I will have something personal that I think will help me in the moment and also in the future.
At any rate, my friend's status made me think that a perfect supplement to the guidebook would be a list of things I (and you) can do when anxiety strikes. Keep in mind, I am not a licensed mental health professional; these are things that I have done or have heard others have done to help curb feelings of anxiety. If you are struggling with something other than the average bout of anxiety, contact a mental health professional right away. There's no reason to suffer. There are lots of options available.
In no particular order, here are 51 things you can do when you feel anxiety:
Ask yourself, "What's the best that could happen?" Instead of focusing on impending, imagined doom, focus on imagined bliss.
Meditate or focused breathing.
Sometimes a physical outlet is the best release.
Journal.
Create art (coloring books, paintings, etc.).
Do a craft project.
Go for a walk.
Affirm and repeat, "I am ok" or "Everything is ok." (Read more affirmations for anxiety here.)
Be kind to yourself. Be self-compassionate. You're doing the best you can.
Use a calming essential oil like lavender. You can smell them right out of the bottle, putt a couple of dabs on your skin or use a diffuser.
Count to the number 10 and then count backwards.
Drink tea.
Do yoga.
Stretch.
Run your hands and/or wrists under cool running water.
Take a bath.
Swim.
Take a break. If you're around people, go to a place where you can be alone for a few minutes like a bathroom.
Walk barefoot in the grass.
Sit on the ground outside.
Observe nature. Animals don't worry; they live in the moment. Watch how they simply just live.
Listen to uplifting music.
Sing.
Dance.
Open and close fists or use a stress ball.
Call a friend.
Hold or wear certain crystals (blue lace agate, lepidolite, jet stones, and shungite to name a few).
Play an instrument.
Play a crystal singing bowl.
Focus on calming thoughts such as picturing yourself in a place where you feel safe or somewhere that represents serenity and bliss.
Spend time with your pet(s).
Do a mental activity to redirect your thoughts such as a word search or crossword puzzle.
Read.
Write a letter to your anxiety.
Break up your routine by doing something spontaneous and fun.
Massage your hands, shoulders and feet.
Close your eyes and visualize your anxiety drifting away one thought at a time. With each thought you release, feel your body and mind becoming more peaceful.
Clean or organize a room or just a space such as a drawer or desk.
Watch or listen to something that makes you laugh.
Plan something fun such as a vacation or a dinner with friends.
Make a list of everything you are thankful for.
Listen to an uplifting video or podcast.
Affirm that the feeling is temporary.
Chew gum.
Scratch off your to-do list one item at a time and allow yourself to only focus on that task.
Remember that you are a soul and everyone else is a soul. We are spiritual beings doing our best in the physical world.
Give yourself permission to focus on your self-care and wellbeing.
Stop questioning "why." Instead, think about everything you have to be grateful for right now.
Take a technology break and disconnect. Allow your mind to settle down without disruption.
Do something nice and unexpected for someone else.
Stop your thoughts from spinning. When you feel your thoughts start to go from one thing to the next, gently, but firmly, say, "I'm not going to let my thoughts spin. Everything is ok. One thing at a time. I choose to focus on the moment."
If you find yourself struggling with anxiety and you do feel helpless, reach out to a professional. There are hotlines you can call and although I've never used one of these services myself, an Internet search will give you lots of options. You may also want to seek the help of a therapist, psychologist, psychiatrist or other mental health professional.
The most important things to remember are that anxiety is temporary, you have options and you're not alone.
About Misty Buck
Misty Buck is an entrepreneur and also a mindfulness coach for professionals and athletes. She holds a B.A. in Communication and English and is certified as a Professional Life Coach (CPC), a Spiritual Life Coach (CSC), and a Reiki Master.