How to Stay Motivated When You Feel Like Giving Up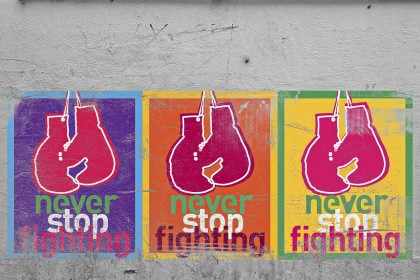 Everyone has inspirational ideas, aspirations, goals and talents. We each also have callings to fulfill and burning desires that evolve from the depths of our souls. No matter what those are, these longings are the fuel that keeps us going. These callings are also there for a specific reason. They are a part of our paths, our contributions to this world, and also woven into the lessons we need to learn.
Too many of us, however, give up before we reach the finish line. We get fired up to use our gifts to fulfill a goal and then something happens to make us feel like, "what's the point?" We focus on feeling like we are on the losing end and allow ourselves to become consumed by that. What we fail to realize is that when we do this, we lose out on the moment and also impact our future. We play the victim to give ourselves an excuse as to why it's okay to back out. "This is too hard." "I'm not good enough." "Other people don't like me." "I'm going to lose anyway." "I'm too old." "I'm too young."
What if every astonishingly successful person had given up when it got difficult? What if they walked away after they failed the first 99 times? How would history as we know it be different? Perspective is everything. We tend to focus on achievements, but forget about what it took to get there. If there's one thing we do know, it's as they saying goes, "winners don't quit."
Here are four ways to stay motivated even when you want to give up:
Take a brief break.
Step back, clear your head and remind yourself of why you're doing this in the first place. Focus on your vision and affirm that you can and will get there. Connect with it and feel it.
Believe in yourself first.
No one can believe in you enough if you don't first believe in yourself. Your gifts and your calling are not a mistake. It's what you're meant to do so believe in the bigger picture. The universe has your back. You're here for a reason. Trust that.
Stay focused on what's in front of you.
In the heat of a personal battle, it will always be easier to give up. What separates those who achieve extraordinary things is that they don't focus on what already happened, even if it was just a few minutes ago. Instead, they use the moment to shift the momentum into their favor. You can easily do this by deciding to move forward whether it's in the middle of a meeting or in the middle of a game. You can always go back and analyze your mistakes later, but when it's time to perform, always focus on moving ahead.
Take small steps.
Often times when you feel frustrated, you just want to hurry up and get whatever it is over with. The problem is that you're taking action just to feel like you're doing something and you're doing so because you believe it's not going to work out anyway. The key is to take purposeful action by taking small steps that are aligned with your end goal. You'll save a lot of physical, emotional and mental energy by focusing on one small step at a time.
If you're looking to reach a goal, a performance coach can help guide you through challenges so that you can break through the invisible barriers and rise to the next level.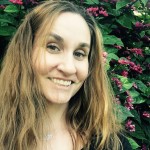 About Misty Buck
Misty Buck is an entrepreneur and also a mindfulness coach for professionals and athletes. She holds a B.A. in Communication and English and is certified as a Professional Life Coach (CPC), a Spiritual Life Coach (CSC), and a Reiki Master.