Affirmation Secrets to Changing Your Subconscious Beliefs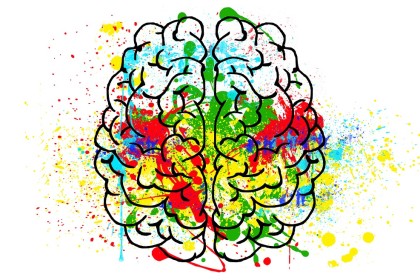 "The subconscious mind controls 95 percent of how our circumstances manifest and our beliefs shape our lives. The power of the subconscious is about a million times greater than our conscious mind." – Bruce Lipton, PhD
Using affirmations to change a subconscious belief and manifest good in your life seems like an easy enough concept. And on its face, it really is. However, after years of studying and applying affirmations in my own life, I found myself puzzled and frustrated when things didn't quite line up.
Just change your energy with your thoughts they said; it'll be easy they said.
So, I set out on a journey to manifest financial abundance starting with changing my beliefs about money. Thousands of dollars on coaches and programs later, my life was no different. I found myself just as stuck as I ever was, still working countless stressful hours every week with even less money in my account. Different year; same financial merry-go-round.
However, very recently I discovered a truth about limiting beliefs that has been a game changer.
Long story short, here's how I came to understand, apply, and reap the rewards of this manifestation secret. I teach a meditation class at a local metaphysical and spiritual store once a week. One afternoon I was having a conversation with one of the healers who works there. She basically said to me, "you're blocked." She went on to tell me that just because I'm changing my conscious thoughts, that doesn't mean my subconscious beliefs match.
I was frustrated and grateful, yet it sparked a transformation in not just my thinking, but in what my life is manifesting.
Although I always believed that the subconscious has to match the conscious, I couldn't quite put my finger on how to make that happen. I finally learned, however, that the reversal of hardwired subconscious beliefs means that manifesting an affirmation may not be as easy as repeating a phrase over and over again.
Your thoughts may begin to change consciously, but as Dr. Bruce Lipton stated in "The Biology of Belief," studies show conscious thoughts make up only five percent of our everyday life and subconscious thoughts take up the other 95 percent. Moral of the story: while changing negative thought habits is the first big step, we have to go deeper and change our hardwired beliefs and accept those new beliefs as subconscious truths.
How do you know if your conscious and your subconscious are aligned?
The easiest way that I have found to know what subconscious beliefs are underlying is by paying attention to my emotional reactions. When something stirs an automatic, reflexive emotion that is most likely the result of a subconscious belief that you have adapted as a truth about life. Simple as that.
So, what can you do about all of this affirmation, manifestation, and conscious/subconscious mumbo jumbo? Here are a few things that have been the difference makers in my journey.
Present Tense Affirmations
Create your affirmations in the present moment. Saying something in the future tense only solidifies that you still don't have what it is that you seek, which leaves a gap for doubt. If you want it now, speak of it in the now.
Admit What You're Really Afraid of
Fears are meant to keep us safe, but they don't do us any good when they keep us from what it is we really want out of life. Many times, just on the other side of your invisible wall of fear is your greatest dream come true. Admit your fears, decide to let them go, speak your truth (i.e., avoid a fear-based communication block), and create bigger affirmations. For example, go from "I'm afraid I'll always be broke" to "I am safe and have enough money to do all things I need to do and want to do."
"Yes" Your Way Rewiring Subconscious Beliefs
Also, after saying an affirmation, I notice how it makes me feel. If it is something I really struggle with on a deep level, I can feel my body and mind doubting the words that just came out of my mouth. It's almost like I can feel my mouth saying the words and every other single fiber of my being saying, "no."
So, I decided that after every affirmation, I would say the word, "yes." If it's something big, I'll say, "yes" three times. This way, there is no room for that "no" and with time, my subconscious beliefs begin to match my conscious beliefs.
Let it Flow
Another barrier to changing your subconscious beliefs through affirmation is resistance. That may seem ridiculous because why would anyone be in resistance to something that they really, really want. But, when you're pushing and trying to force something, that's a form of energetic resistance. Consciously, you really want XYX, yet if you're frustrated because something hasn't happened yet, that's a sign of an emotional barrier that I referenced earlier. Give your subconscious the space to catch up. Decide to let it flow. Go easy on yourself.
Meditation Superpower
Meditation is like a superpower that we all have access to, but most of us rarely tap into. I highly, highly recommend mindful meditation.
Here's why: mindfulness (i.e., being full present in each moment) creates a gap in your mind between something that happens and your response to it. This gives you the room to be detached enough to observe and choose your reaction. I can go on and on and on about the benefits of mindfulness and meditation, but for the purpose of affirmations, I'll share three main reasons why daily practice, even if you just have five minutes, is an absolute must.
One, it slows down your brain putting you back in control, which is an invaluable benefit when you want to change habitual thinking. Two, you're able to connect with who you really are and peacefully let go of what doesn't serve you. Three, you can sit with your affirmations visualizing yourself in whatever scenario you want to manifest, which allows you to connect with it emotionally.
Ready to give it a shot? Try it for a week and let me know what you experience.
If you would like some added support along the way, contact me here.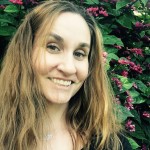 About Misty Buck
Misty Buck is an entrepreneur and also a mindfulness coach for professionals and athletes. She holds a B.A. in Communication and English and is certified as a Professional Life Coach (CPC), a Spiritual Life Coach (CSC), and a Reiki Master.
What you can read next