5 Ways to Combat Nighttime Anxiety and Get More Sleep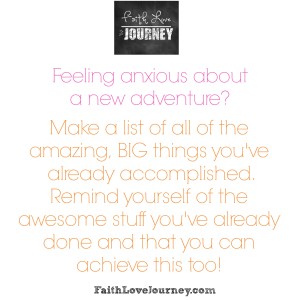 There's nothing worse than being painstakingly exhausted with a big day ahead of you and not being able to sleep. Your thoughts bounce from place to place while your body and even your mind beg to get some rest. Before you know it, you look at the clock for the 100th time only to find out that your alarm is about to go off.
We've all been there. It starts to become a bigger issue when this happens night after night. You drag yourself through each day daydreaming about sleep and then night comes and you're wide-awake. Sleep a natural part of being human so shouldn't it be easy? Yes, but not everyone is blessed with the "forget about it" mindset as they fall into a peaceful slumber.
If you have a lot going on, especially if it causes you anxiety, this can be detrimental to your sleeping patterns. Here are some tips to help you combat nighttime anxiety and get more sleep:
1. Focus on your accomplishments.
When your head is spinning through to-do lists, one of the best ways to slow it down is to focus on your accomplishments. And not just what you achieved that day. Conversely, focusing on what you did during that day will sometimes remind you of what you didn't do. Instead, think about the times in your life when you accomplished BIG things. It could be something you did in school, a new habit that you formed, overcoming an addiction, moving away from home for the first time, hosting your first big event, hitting your first big career mark, winning a playoff game, solving a problem that no one else was able to figure out, etc.
Whatever seemed nearly impossible that you eventually achieved, celebrate those accomplishments.  Make a list of those things and review them to help you ease your mind by remembering all of the amazing things you've already accomplished in your life. Trust that everything weighing on your mind will work out, just like all of your previous accomplishments did.
2. Focus on the present.
The top cause of anxiety is focusing on the future. Like way, way, way far in the future. Now that you've thought about all of the remarkable stuff you have accomplished in the past, look at the present. Ask yourself: Did I do my best today? I bet the answer is yes.
The next step is to make an agreement between your mind, your body and your soul to get some rest. Your body physically needs rest to operate at its best. Your mind needs rest to prepare you for the next day. And last but not least, your soul needs rest to guide you. Amazing things are happening at every level when you sleep!
What can you control in this very moment? What is the best thing you can do for yourself right now? Will a good night's sleep help you tackle your to-do list tomorrow? Yup!
3. Gratitude, gratitude, gratitude.
Remarkable things happen when you are thankful for what you have. Not only are you blessed with more abundance, but also your soul smiles and radiates throughout your mind, your body, and raises your vibration. The positive energy that comes from expressing gratitude, therefore, does wonders for dissipating anxiety and worry.
Make a list of all that you are grateful for. No matter how big or how small, if you're grateful for it, write it down. Keep this list next to your bed so that when you start to worry, you can remind yourself of everything that you already have.
4. Use a powerful mantra and breathing exercise.
Breathing exercises don't have to be a crazy intense meditation session. Simply focusing on your breath as you inhale and exhale does amazing things to calm your mind. To help you mind not float off to whatever is keeping you awake and to help you manifest your desires in the universe, choose a powerful mantra. You'll want it to be in the present tense, positive and powerful. Here are some examples of the ones that I use:
I am health and wellness.
I am a healer.
I am financially secure.
I am guided in my purpose by the universe.
5. Create a calm space.
Your bedroom is sacred. Instead of using it as a space to get more stuff done (e.g., taking your laptop to bed), make it a place that is purely for sleeping and relaxing. Here are some quick tips:
Start by clearing out the clutter. Looking at piles of stuff will probably just remind you of things you haven't done yet.
Get rid of the TV or set ground rules for the types of stuff you'll watch before going to bed. Anything that evokes excitement, fear, adrenaline, etc. is probably not going to help you fall asleep peacefully.
The same goes for books, social media, apps, etc. If it gets your mind wandering instead of helping it to slow down, it's best to avoid it before bedtime.
Use calming colors, whatever that means to you. There are studies on what different color palates mean, but I believe that your reality isn't based completely on scientific research. For instance, if red reminds you of a friendly calming place, then go for it. The point is to create a space designed with colors that allow you to feel at ease.
What are some other things you have tried to help you get more sleep? Did it work? Comment below.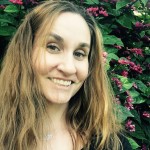 About Misty Buck
Misty Buck is an entrepreneur and also a mindfulness coach for professionals and athletes. She holds a B.A. in Communication and English and is certified as a Professional Life Coach (CPC), a Spiritual Life Coach (CSC), and a Reiki Master.
What you can read next