Could you use a little pampering?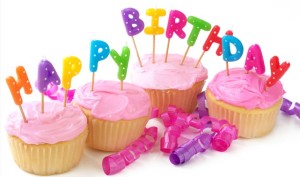 My Birthday… Your Gift
My birthday is coming up on March 10 and while I have every intention of spending the day at the beach and then stuffing my face at dinner with my favorite people, I have something much bigger on my wish list.
It may be my birthday, but I want to celebrate YOU, my fabulous friend!
I am ready to gift you some seriously fabulous pampering, because my personal philosophy is that March is exists solely to be spoiled!
But, before we get that, I have one question for you. Are you a fellow Spirit Rebel?
Spirit Rebels are members of the My Spirit & Me membership program. It's a monthly wellness subscription for your soul and I am extremely proud to invite you to be a part of it. This membership is all about YOU. Here's why it's probably the coolest thing I've ever created:
Members get exclusive access to a new inspirational video each month where we'll explore how your soul and your faith plays the most critical role in your life's greatest challenges (love, money, relationships, family, health, purpose, etc.).
You'll also get exclusive access to the My Spirit & Me video vault.
You'll receive affirmation text messages twice a week to help you maintain a healthy perspective… or find one!
As a member, you'll also be automatically entered to win a one-on-one coaching session with Misty every month. (Session is 40 to 60 minutes and will be by phone or Skype.)
You'll be granted access to a private Facebook group where you'll get even more inspiration; plus, I'll chat with you live every Friday from 1 pm to 2 pm (est).
Last but not least, you'll also receive discounts on my coaching programs and workshops.
It's just $10 a month. You can try it free for a month with code: SpiritRebel
Ok, so what's this amazing gift I have for you?
Everyone who is a Spirit Rebel (i.e., a member) of My Spirit & Me will be automatically entered in a members-only raffle, which is taking place on Monday, March 9. I'll be giving away:
Aveda's "A gift of pure invigoration" gift basket ($45.00 value)
Little Luxuries Gift Kit – Stress Relief Eucalyptus Spearmint from Bath & Body Works ($15 value)
Little Luxuries Gift Kit – Sleep Lavendar from Bath & Body Works ($12.50 value)
60-minute massage from Frontier Spine and Health Care ($90 value, located in Kendall)
*Two tickets to a chocolate tasting, including wine & cheese at Cao Chocolates ($100 value)
I'll be pulling the winning members' names on Monday so make sure you're a My Spirit & Me Member by Sunday night at 11:59 pm. You wouldn't want the chance to miss out on some extreme relaxation, would you? Especially when I'm giving you first month of membership for free.
Good luck! Wishing you lots of love and light!
Misty
(*This prize will be issued as a gift through LivingSocial.)
About Misty Buck
Misty Buck is an entrepreneur and also a mindfulness coach for professionals and athletes. She holds a B.A. in Communication and English and is certified as a Professional Life Coach (CPC), a Spiritual Life Coach (CSC), and a Reiki Master.