25 Love Affirmations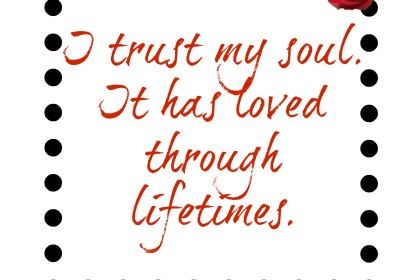 Love affirmations are a phenomenal way to attract more love into your life. Affirmations can also help you attract the kind of love that you want and need.
Even with my faults, I am worthy of love.
Love is infinite. It is always inside of me and all around me.
I believe in love.
I trust in love.
I listen to my intuition. It is a source of love from the universe.
Love is my safe place.
I am attracted only to people who love sincerely.
I only attract emotionally available partners.
My relationship with my faith and myself is the greatest source of love.
I am surrounded by love. All that I need is readily available to me.
 I send love every time I exhale and I receive love every time I inhale.
The answer to every problem is love. I love myself. I love others. I love this universe. I love the lessons.
I only allow whole and pure love to enter my life.
 I recognize love in all people and in all experiences, and I also recognize when it is not best suited for me.
 I trust my soul. It has loved through lifetimes.
 I accept responsibility for the love that I give and receive.
 I love myself more than I love my excuses.
 Love is a joyful blessing that I am grateful to experience.
 My love is attached to experiences, not things.
 My love for myself is not contingent on the opinion of others.
 I love without the need for control.
 I give love without expectations.
 Love is endless. It never leaves me.
 I love and respect the people who love me exactly as I am.
 I am protected by the light of love that surrounds me at all times.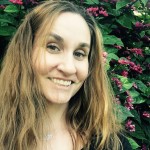 About Misty Buck
Misty Buck is an entrepreneur and also a mindfulness coach for professionals and athletes. She holds a B.A. in Communication and English and is certified as a Professional Life Coach (CPC), a Spiritual Life Coach (CSC), and a Reiki Master.
What you can read next