Here's Why Each Day is Perfect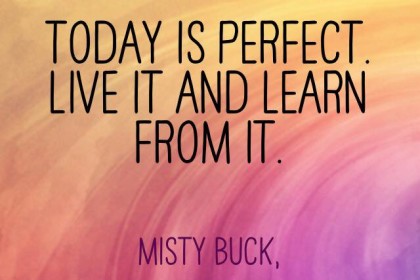 Today is perfect. God and the universe creates each day so that our souls have new opportunities to learn. Each victory, each defeat and each emotion is a chance to learn.
About Misty Buck
Misty Buck is an entrepreneur and also a mindfulness coach for professionals and athletes. She holds a B.A. in Communication and English and is certified as a Professional Life Coach (CPC), a Spiritual Life Coach (CSC), and a Reiki Master.
What you can read next