25 Motivation Affirmations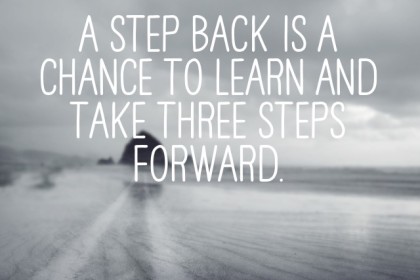 Motivation is a must. Whether you are going after your dreams, breaking old habits and making new ones, or just trying to get through your day, some days are really hard. I firmly believe that each challenge is a new opportunity to learn and move forward. If life were always easy, we'd stay stagnant and everything would always be the same. Without feeling lows, we can't appreciate the highs. Without challenges, we would never do the work to improve. We would never know what it's like to push ourselves and succeed.
Here are 25 motivation affirmations to help you push forward, even when that's the last thing you feel like doing. You must really believe the affirmation(s) you choose to use. If you're having a hard time doing that, choose one affirmation that sticks out to you and write about what that means to you. You must feel it in your heart and in your being, otherwise they are just words.
1. I can achieve anything I want to achieve. It is in my will.
2. I am the definition of success.
3. My dreams are within my reach.
4. I have the courage to believe in myself.
[Tweet "Affirmation: I see beyond the negative words. They fly right past me. "]
6. I surround myself with positivity. My beliefs create my reality.
7. I am motivated by my experiences. My challenges lead to my success.
8. I trust that my inner wisdom is right.
9. I trust the path that God and the Universe have set forth for me.
[Tweet "Affirmation: Today, I am one step closer to my dreams."]
11. I am thankful for all that my life is because it's just as the Universe intended it to be to help me grow.
12. Challenges are a sign that the universe loves me and wants me to become a better person.
13. I only need my approval. This is my life and no one else's.
14. I am grateful for all that I already have. I have all that I need.
[Tweet "Affirmation: I do my best every day. There's nothing more I can ask of myself."]
16. I am grateful for all that I already have. I have all that I need.
17. My life is a journey that I grow with.
18. I create my reality. It can be anything I want it to be.
19. I live from a place of love. It begins within me.
[Tweet "Affirmation: A step back is a chance to learn and take three steps forward."]
21.  I do not dwell on that which is out of my control.
22. I live in a healthy balance of mind, body and soul.
23. My journey to achieving my dream is best taken in steps, not jumps.
24. The light of the divine is in me every step of the way.
[Tweet "Affirmation: Nature does not worry; it knows has a job to do. The same innate trust is in my soul."]
About Misty Buck
Misty Buck is an entrepreneur and also a mindfulness coach for professionals and athletes. She holds a B.A. in Communication and English and is certified as a Professional Life Coach (CPC), a Spiritual Life Coach (CSC), and a Reiki Master.