How to Stop Waiting for the Other Shoe to Drop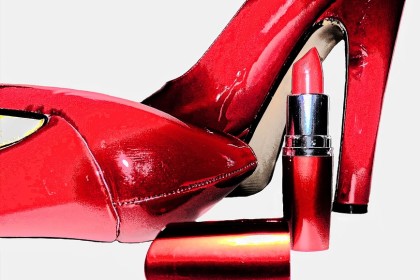 At a certain point in our lives we reach a common ground: we're just waiting for the other shoe to drop. When you've experienced heartache and hardships over and over again, it sort of becomes the norm. It's almost like you can't really enjoy the good times because you're just waiting for something to knock you back into reality.
It's in this place that so many people get stuck emotionally, mentally, and even physically. You may want to go out and change the world, get that dream job, or finally chase your bucket list, but deep down you're scared. But, you're not going to let a silly thing like fear stop you.
You give it a shot anyway with a big fat smile on your face. Behind that brave face, however, are the limiting stories you tell yourself to keep your ego protected. If it doesn't work, that's to be expected because that's just the way my life is. My life isn't meant to be something special, it's meant to be average.
Regardless of how independent, determined, and strong-willed you are—and whether you're ready to admit it or not—this mindset could easily be your Achilles heel. It's one of the many deeply rooted subconscious reasons as to why we stop chasing our dreams and accept mediocrity.
No one escapes hard times and emotional trauma. It doesn't make you special nor does it give you permission to use it as a crutch. It does however, give you a reason to step up despite of it. Your past doesn't have to dictate your future. Just because something happened once or twice or even three times, doesn't mean that's the way your life is and that's just who you are. You define your future.
I am by no means implying that you just have to "get over it." Sometimes it takes work with a mental health professional to make peace with trauma. I know it did for me.
What I am saying is to stop letting it define you. I literally had to say, "Listen here past, you're not the boss of me."
This was a hard lesson for me to learn.
First, I had to recognize that this mindset was happening.
Secondly, I had to understand what triggered it.
And finally, I had to reframe the negative thought patterns.
It might sound exhausting, but it's actually liberating. There is so much to be said for freedom of your mind and your heart.
Imagine taking that next big step you've been dreaming about and doing it without reservation. You're both brave and completely confident. You just go for it. And when things don't go your way, you don't stop or get down on yourself, you figure out another way.
As Martin Luther King Jr. once said, "Faith is taking the first step even when you don't see the whole staircase."
In other words, have faith that maybe the other shoe won't drop and even if it does, you'll be perfectly fine and undeterred. Feel it, learn from it, and keep going.
When hard times do happen, it's up to you to choose how you want to experience them. For example:
Thank you for closing that door. I can't wait to see which one opens.
Every "no" brings me closer to a "yes."
Every failure brings me closer to finding the right formula for success.
Thank you for that experience. I now know what not to do.
I'm that much closer to finding a tribe that appreciates me.
You are stronger than you believe and you can achieve way more than you think you can. You just have to remove the limits and those safety barriers that you have set up for yourself.
Do you live waiting for the other shoe to drop? Comment with your story.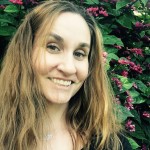 About Misty Buck
Misty Buck is an entrepreneur and also a mindfulness coach for professionals and athletes. She holds a B.A. in Communication and English and is certified as a Professional Life Coach (CPC), a Spiritual Life Coach (CSC), and a Reiki Master.