What I Learned by Being So Hard on Myself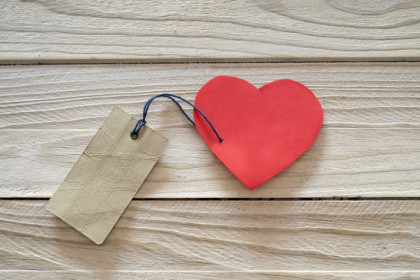 You're ambitious. You're independent. You're strong-willed. You won't let anyone or anything tell you, "no." You refuse to conform. You're a creator. You are as determined as you are compassionate. You push yourself to the limits into new boundaries to gain new opportunities. Yet, you rarely stop long enough to enjoy your achievements. One is good; more is better.
Sound familiar? Yeah, it does to me too. That's me, an ambitious achiever who is always on the path to my next goal. As my mom likes to say, "I have ants in my pants." There's little time to sit still when you are working on multiple goals simultaneously. Why sit here when I can be there?
I've proved to myself that I could surmount obstacles to meet goals before so it's become a personal challenge game. What can I create next? How many people can I get to read my next blog? How far can I run on my next jog? How many reps can I do in one minute? How many things can I complete on my to-do list today?
Even with my ambitions and achievements, I often find myself overwhelmed with anxiety. One recent morning, despite the fact that I'm feeling like I am on a roll lately, I woke up at 3:30 am feeling like a steel ball of anxiety and never went back to sleep. I couldn't figure it out. I had just had a great weekend. The day before I spent it in the sun and water with family and friends, which is one of my favorite ways to unwind. I didn't get why I felt so horrible. So, I started to write.
It occurred to me that maybe the anxiety is because I'm trying to focus on too many things at once. And because I want to reach all of those goals so badly, I'm upset with myself because I'm not there yet. What happens in these situations is that I immediately become so overwhelmed that I feel frozen. What bothered me even more is that I know better than to let these thoughts get the best of me, which of course just made me feel worse.
This was a classic case of how anxiety can easily interrupt my progress so instead of spending the day retreating, I wanted to turn this into a teachable moment. I obviously needed another gadget in my coping skills toolbox.
I decided to do some research. Why is it so easy for me to be so kind to other people, yet it's also so easy for me to be so hard on myself? There has to be a better way of self-motivation than self-deprecation. Interestingly enough, studies have supported this very notion.
In an article entitled "Go Easy On Yourself, a New Wave of Research Urges" that appeared on the New York Times website, Dr. Kristen Neff, author of "Self-Compassion: Stop Beating Yourself Up and Leave Insecurity Behind" and founder of self-compassion.org, noted,
I found in my research that the biggest reason people aren't more self-compassionate is that they are afraid they'll become self-indulgent. They believe self-criticism is what keeps them in line. Most people have gotten it wrong because our culture says being hard on yourself is the way to be.
Interesting. This makes total sense for several reasons.
For one, if I stop to congratulate myself or enjoy my accomplishments, society says that I'm being self-absorbed.
Secondly, if I stop or pause, I'm going to get run over by someone else who is running the same race.
Thirdly, if I tell myself, that's good, but not good enough, I'll stay motivated.
And finally, it's more acceptable to talk poorly about myself in public than to say, hey, I'm proud of myself.
I decided to try an experiment. As Dr. Neff suggested in one of the self-compassion exercises available on her website, I allowed myself to take a self-compassion break every time I was being critical of myself. She offers several mantras; I decided to use this one, "I'm going to be kind to myself in this moment."
I also decided to add in a couple of more exercises from my own back pocket of coping tools. At the end of the day, I would tell myself something like, "I did the best I could today and I am proud of that. One step is better than no steps." Secondly, I spent more time meditating on my desires. That might seem counterintuitive, but I know that if you hold your desires to be true in your heart without entertaining any ideas that the outcome could be any other way; you will eventually meet your goals.
Here's what my compassion plan looked like:
Morning: Meditate on my desires. I focused on detaching myself from the outcome of my actions of that day with the knowing that if I do my best, and take steps to align with my goals, eventually, I will get there.
Throughout the day: I used Dr. Neff's aforementioned compassion exercise whenever I felt myself becoming overwhelmed and/or thinking about what I haven't done yet.
Evening: I repeated this mantra at bedtime, "I did the best I could today and I am proud of that. The universe is working on bringing my goal to me." I focused on feeling the desires of the goals in my heart and sending them love.
So what happened next?
Immediately on that very first day I began to feel so much lighter and clearer. I found it to be extremely helpful to get centered and refocus with the affirmation. Just the act of being on a higher energetic vibration by practicing self-compassion made it much easier to redirect my thoughts from self-critical to self-love.
I also found that the simple act of meditating on my desires for 20 minutes each morning resulted in major shifts.
I enjoy exponentially more peace. It is much harder for people and events to irritate me during the day when I meditate first. Why? Because it reminds me of what's real and what's important, which is my soul's purpose on this earth and a direct connection with God.
During meditation I receive clear messages on my direction, which acts as a compass so that I never feel lost.
Being self-compassionate during the meditation meant that I could just sit and breathe without expectations or fearing that I'm doing it wrong. It is the simple act of just being, which is freeing.
As a result, I also began sleeping much better and have yet to wake up with anxiety again. Odds are that at some point, whether because of hormones or something else, I will probably have to face morning anxiety again. However, I'm confident that my self-compassion tool will help me move past it much quicker.
In what ways are you struggling? How can being more self-compassionate help you? Leave your answers in the comments. I'd love to share in your experiences.
Sources:
Parker-Pope, T. (2011, February 28). Go Easy on Yourself, a New Wave of Research Urges. Retrieved May 02, 2016, from http://well.blogs.nytimes.com/2011/02/28/go-easy-on-yourself-a-new-wave-of-research-urges/?_r=0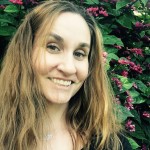 About Misty Buck
Misty Buck is an entrepreneur and also a mindfulness coach for professionals and athletes. She holds a B.A. in Communication and English and is certified as a Professional Life Coach (CPC), a Spiritual Life Coach (CSC), and a Reiki Master.