How Dr. Wayne Dyer's Death Created a Massive Shift in My Mindset and Mission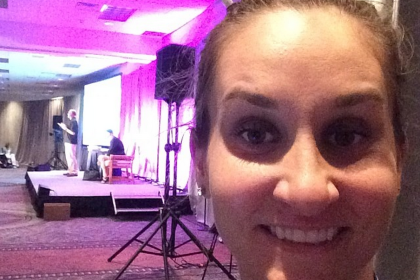 On Saturday, May 3, 2014, the early morning sunlight sparkled in a way that energized me deep into my bones. I was embarking on a weekend of studying at the Hay House "Writing From Your Soul" workshop in Fort Lauderdale. As I crossed the street from my hotel and began the 10-minute walk to the convention center, I could feel the excitement all around me. It was as if the remnants of the spring breeze carried with it a new optimism for the hundreds of hopeful writers making the same trek. I had only been married for one month almost to the day, but I had made a promise that after my wedding, I would dive into my writing. And here I was about to begin a two-day workshop all about the world of publishing from Reid Tracy, Nancy Levine, and Dr. Wayne Dyer. What I didn't know was the Dr. Dyer would teach me way more than I ever could have anticipated.
I have so much to share from that weekend. Pages and pages of notes filled with treasured tidbits on the world of getting published. But in between those lines of valuable tips from publishing leaders, are the words that Dr. Dyer spoke that sparked much, much more. The words traveled from Dr. Dyer's mouth and into my soul. The aura of being in the presence of something truly remarkable was unmistakable. It was as if this entire workshop was just for me.
After learning of his passing on Sunday night, I read through my workshop notes for the first time in months. How fortunate was I to study with Dr. Dyer for an entire weekend? I began to think about how he often quoted scholars and spiritual leaders like Rumi, Lao Tzu, Henry David Thoreau, and St. Francis of Assisi. It struck me how I quoted Dr. Dyer's own words many times before, but from this day forward, I'll be speaking of him with the same reverence as when he spoke of those wise trailblazers who previously walked this earth.
Although there are numerable topics he touched on with his signature class, style, humor, and wisdom, I'm choosing to focus today on what he taught me about manifesting my vision. Here are three quotes from my notes that first day of the workshop. Dr. Dyer said…
"If you have a vision, don't have anything on your unwillingness list. If you're unwilling to do it, cross out the vision."
"If you want to accomplish something, you must first expect it of yourself. Be willing to do whatever it takes to make that vision a reality."
"If you hold onto the vision, the universe will take over."
Today, I am embarking on my mission with a greater sense of purpose and fervor than ever before in my life. The best way to describe it is to use Dr. Dyer's own words from his book, "I Can See Clearly Now." He wrote of the JFK assassination, "I am impacted by this tragedy in a way totally foreign to me. It feels as if my life is going to make a big shift as a result of this day."
I am ready now more than ever to spread love into the conscious awareness through aligning with my source (i.e., God), shifting my beliefs, letting go of what no longer serves me, and choosing to not die with the music still in me.
I always wanted Dr. Dyer to be my mentor, except I held the belief that in order to do that, I had to find a way to have a personal relationship with him on this earth. That time is now gone. What I've realized in the past couple of days is that he was already my mentor. His energy will live on forever, because energy is infinite.
I've made a conscious commitment to study Dr. Dyer's work as never before. From my workshop notes, to books, to lectures, I am his humble student. As I read, I make notes in a yellow spiral bound notebook dedicated only to the study of his work. I write down prose from his books word for word and imagine that I am aligning myself with him, writing the very same words he did. It's as if we are writing them together. Then I ask myself: What can I learn from this? What can I take from these words? How can this benefit our world? How can these words help someone else's life?
In going back to the quotes about having a vision, he said, there must be nothing on your unwillingness list. I made a list of things that I have been unwilling to do, until now. He said if I want to accomplish something, I must expect it of myself. I am working on aligning myself with God, as that was how Dr. Dyer believed manifestation worked. You can't just want it; you have to be it. And finally he said during that workshop, hold onto the vision and the universe will take over.
I can best sum this up with another renowned belief Dr. Dyer shared with us. This one comes from A Course in Miracles. He would often say, "If you knew who walked beside you at all times, on the path that you have chosen, you could never experience fear or doubt again."
Dr. Dyer, I can see clearly now. Thank you. If I share even a fraction of your light, I will have succeeded in this lifetime.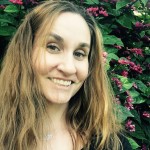 About Misty Buck
Misty Buck is an entrepreneur and also a mindfulness coach for professionals and athletes. She holds a B.A. in Communication and English and is certified as a Professional Life Coach (CPC), a Spiritual Life Coach (CSC), and a Reiki Master.