How to Kiss Your Excuses Goodbye and Finally Achieve Your Goals
I firmly believe that your excuses are the barrier between you and your happiness. An excuse is anything that you tell yourself is the reason why you can or can't do something. Excuses are the stories you tell yourself so that you can feel comfortable with where you are.
Energy is infinite, the universe is infinite, love is infinite and God is infinite. Whether you view your creator as God, the universe, or something else, you were created from infinite energy and therefore you are limitless. The only limits you have are the ones that you set for yourself. These limits are your excuses.
When you want to achieve something badly enough, you must be willing to do whatever it takes 24/7 to realize your vision. It starts by recognizing your excuses (i.e., your comfort zone stories) and then showing them the door. Your excuses (i.e., your reasons for not having/doing something) flow something like this:



How to reframe your excuses
Your first step is to recognize your excuses. For example, if you're trying to reach a fitness or weight loss goal, an excuse would be anytime you reason with yourself as to why you can't exercise that day or can't eat healthy at a restaurant. When you have a thought that includes the phrase "I can't" or some variation of that word, recognize it. What caused you to think that? Is it a fear or insecurity? Is it an old habit?
Once you begin to identify your excuses and where they originate from, figure out how to turn it around into an "I can" statement. This is where you have to be disciplined and see your ultimate goal in the forefront of your mind rather than whatever you are facing at the moment. What can you do? If you are really struggling, close your eyes for a few minutes. See yourself as the person who has already reached their goal. What would they tell you to do?
When you find yourself making an excuse, you can catch yourself and then quickly tell yourself, "that was how I used to think before I became ______." Fill in the blank with whatever it is that you are trying to accomplish. Confidently claim it for yourself and affirm it to the universe.
→ Are you working towards money goals? Download "5 Ways to Attract Your Ideal Clients" for free now.
How to deal with the people around you
Another really important part of getting past excuses on your way towards achieving a goal, is to be mindful of the people around you. Your family, friends, and co-workers, etc. are used to the old you.
Take a minute and think about how you are influenced by the people you spend the most time with. Specifically think about your goal. Who will want to support you in your goal and who will want to feed your excuses?
If we take the fitness goal again as an example, who is the person you know who lives a healthy lifestyle? This is the person(s) you'll want to talk to about your goal because you know they can help you get there and will understand your journey to change.
Conversely, whom do you know who chooses to live unhealthy? How do they support the excuses you've been making? For example, they may be the type to try to convince you to skip the gym and go to happy hour. Be prepared for this. Ask them to support you and be clear that you will be making different choices from this day forward as you work to reach your goal.
→ Is your goal to make more money? Check out the free webinar: 7 Ways to Boost the Bucks in Your Bank NOW!
Tips for staying motivated
Reaching a goal requires you to make changes. Changing your life can only happen when you're motivated to do so. Here are a few tips to help you stay motivated.
Get an accountability partner. This is someone who will be happy to support you in reaching your goal. It's best if they are someone who is already where you want to be. You can also choose someone who genuinely wants the best for you. Make sure they are motivated themselves so that they understand what it takes to accomplish a goal.
Create an emergency call/text list. These are people who you can call or text when you feel like you're getting off track or you're frustrated. This can be anyone you trust. Usually these are the people who are great at listening to you vent.
Reward yourself. You might want to put a dollar in a jar every time you avoid making an excuse. You'll feel awesome by retraining your mindset and you'll be able to visually see how far you've come as the money piles up. After a few months of collecting money, use it to reward yourself.
Remember, if changes were easy, everyone would do it. If you have a bad day, don't beat yourself up. Resolve to move forward again tomorrow and keep at it.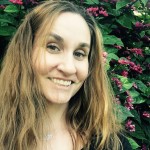 About Misty Buck
Misty Buck is an entrepreneur and also a mindfulness coach for professionals and athletes. She holds a B.A. in Communication and English and is certified as a Professional Life Coach (CPC), a Spiritual Life Coach (CSC), and a Reiki Master.