Sassy inspiration = Saspiration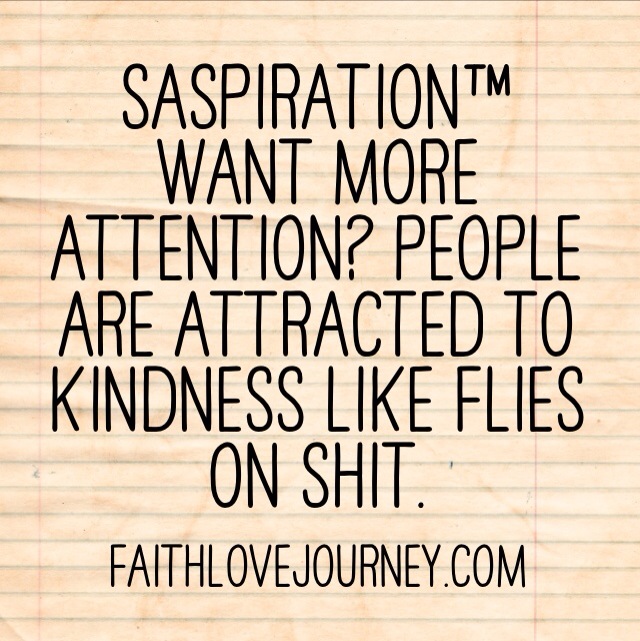 I'm on the longest road trip of life , which has given me plenty of time to think. I'm about an hour from home pondering life and my direction when an idea wakes me up from my 1 millionth daydream of the day.
What this world needs is some sassy inspiration. I've long been called feisty so why not embrace it? The sassy inspiration quotes will be available under my Facebook page and titled Saspiration.
If you need some sassy words of wisdom look no further! I have just what you need. Now, move it or lose it!
About Misty Buck
Misty Buck is an entrepreneur and also a mindfulness coach for professionals and athletes. She holds a B.A. in Communication and English and is certified as a Professional Life Coach (CPC), a Spiritual Life Coach (CSC), and a Reiki Master.
What you can read next