Meditation on the Journey to My Purpose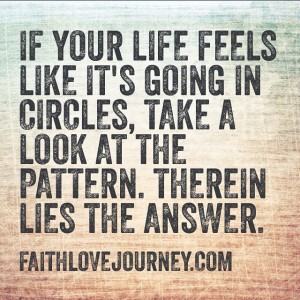 I haven't been writing as much as I should. The thoughts I want to share enter my mind and quickly flutter away to make way for to-do lists, traffic jams, schedules, and responsibilities. I made a decision to write this morning.  I told my family, I'll be in my "lab" writing and shooed away the guilt from not spending time with them to allow myself to focus on something that I can't ignore. I am a writer. This is my journey.
It takes an effort to write genuinely because there is a significant shift in focus that must take place. When I power up my laptop, many times it's for work, which consists of writing things for other people and working at a feverish pace. When I write for what is my purpose, it is the complete opposite. My mind must connect with my soul so that I can communicate from a higher purpose to our mortal selves.
I know I have to meditate to get there this morning. The older I get, the harder it is for me to sit still and quiet my mind long enough to listen. But, to be of any help to anyone, including myself, I have to let go and let be. I turn on an amazing meditation track called "I am" by Dr. Wayne Dyer, light my favorite incense to help me relax, turn off the lights, and sit.  When I mediate I take one extra step. Because I'm a writer, I know the messages aren't just for me, so I grab a meditation journal so that I can jot down thoughts as they are given to me.
Here are the thoughts I wrote down and why they are significant to me and quite possibly, will be for you. What you see in bold font is exactly the words that were gifted to me.
1.    The hardest thing to do is what I'm already doing. The hardest part of any new journey is to start it. For me, that happens to be making time to write for my blog and work on my book in a peaceful state. Immediately upon meditating, these words come to me. I am worried, nervous and feeling self-conscious.  The idea that what I'm doing, that is just sitting still and making time to write, is the hardest part instantly calms me down. I am already doing it and that's the hardest part.  The same can be said for any change or pursuit that calls to you, yet causes you great fear. Go to that fear. In every step remind yourself, there's nothing to fear because I'm already doing it.
2.    I keep going in circles because I'm not living my purpose. Life is funny. I have a business that allows me to be creative.  It's really the only career track I've ever been on because it's all I know but there's something missing. I am beyond blessed to have a business that supports my life financially and gives me the freedom to be creative.  I thank God for that. There's one catch. I am very stressed out. I thank God for the growth that allows me to live a life that is abundant but it comes with limitations. I work like crazy and even with all the learning, business research, policies and what not, this business continues to cycle through ups and downs. Thank God, I can support myself, but this struggle has existed through much of the six years that I have had the business. Then in meditation this morning, it hits me. The business is going in circles because it's not really what I'm supposed to be doing. That's scary shit because I've been working on it tirelessly for so many years. There are times I love the business but am I clutching on to it out of fear? The message clearly states that I'm going in circles because I'm not living my purpose. I can't let go of the business because it's my livelihood, yet I have to find a way to balance financial responsibilities with pursuing my purpose. Look for patterns in your life and perhaps you'll find some answers.
3.    It may be enough for now, but it's not enough to get you where you're going. This message is part two of the above message. In my fear to let my writing and my purpose lead the way, this message was gifted to me. In other words, the business may be enough for now, but it's not enough to put me where I need to be or where I belong in living my purpose. What are you putting up with that's okay for now, but may be hindering your growth long term?
4.    Focus before you can take the next steps.  Focus is the first step. Whatever brings me to the place where my mind connects with my soul, is where my focus has to be. It's a discipline because as I mentioned before, this is the hardest part. Live without distraction. It's easier said than done, but if I want to stop going in circles, I have to put my focus where it belongs. Dream it, commit to it, live it, and be it.
5.    There is a stark difference between the stuff that you do and being who you are.  There are hundreds of things I could be doing right now and sadly, somewhere I still feel like I should be doing those things.  It's a habit that I have to break I have to change my thinking. Everything that is not writing or that does not help with my writing is just stuff. This doesn't mean that I should live self-centered but it does mean that I should live from a place of love. In loving others and loving my purpose, I am a writer who will help countless people. I am not the bills, the laundry, the meetings, nor any of the distractions. I have my writing and then I have all other stuff. I believe in my heart, even though it's scary, that when I really live my purpose, all of the other stuff will take care of itself. Distractions are ultimately excuses. What distractions/excuses are getting in the way of taking your life to where you've only dreamed?
On a side note, I found this to be extremely interesting and wanted to share it with you. At the start of the meditation, the smoke from the incense was rotating in circles. By the end of my meditation, the smoke was flowing in a straight line. The air conditioning was not blowing during any of this. It is a direct relation to the energy in the room.
About Misty Buck
Misty Buck is an entrepreneur and also a mindfulness coach for professionals and athletes. She holds a B.A. in Communication and English and is certified as a Professional Life Coach (CPC), a Spiritual Life Coach (CSC), and a Reiki Master.