How to Reach Your Goals by Setting Boundaries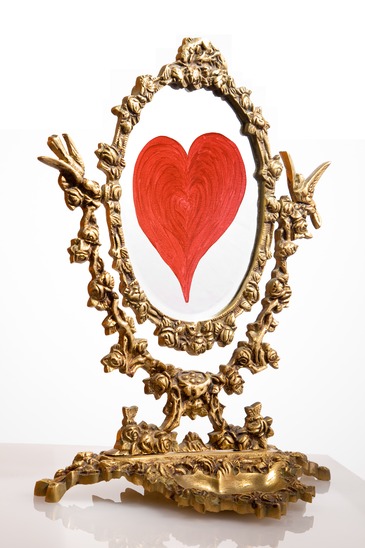 In my last post, I gave you three steps for achieving your goals. In this article I want to help you go one step further by learning how to reach your goals by setting boundaries. In my experience no goal—even if it is happiness—can be achieved without being 100 percent aligned with it. This calls for discipline, trust, energetic alignment, and creating boundaries.
What do I mean by boundaries? I mean being very choosy about what, and who, you allow into your daily life. If it doesn't help you reach your goal, is a negative influence, or time suck, you probably don't want to be wasting precious energy on it.
This can be really difficult because it requires you to actively use the scariest word in all of existence, "no." Even scarier, you have to be able to say, "yes" to yourself.
It's okay to focus on yourself.
We're brought up to believe that being selfish is generally a bad thing. I'm not arguing that being narcissistic and greedy are positive virtues, but let's clarify the difference between self-centered and self-care.
I'll make it easy with a concept I came up with to define the action of taking care of oneself. The word is "soulify." It is already defined by British dictionaries to mean "to give life or spirit to" or "to animate," but I'd like to add a little something to that for our purposes.
Soulify: (pronounced: soul-i-fy) Activities that amplify your soul; The action of taking care of one's own health (mental and/or physical) and personal growth through activities that stimulate introspection, balance, clarity, happiness, and wellness.
How do you know if you need to soulify? Anytime you feel off balanced, burnt out, off track, unclear, etc., you need to take some time for yourself to connect with your spirit AKA your true self.
Ideally, you should make self-care a part of your daily routine. I suggest 30 to 60 minutes per day. You can also add in some special "me" time each week. Whether your daily routine includes meditation, exercise or something else, allow yourself to take care of yourself and be unapologetic about it.
Create your self-care boundary by putting it in my your mind and even in your schedule. When, where and what will you do during your soulify hour each day? How will that activity help you achieve your goal? Be clear with yourself and be clear with those in your life. For example, if your goal is to change careers, maybe you spend that hour each day split between reading business or industry books/articles and applying for jobs or planning out your new business. Your soulify hour can adapt as you grow; just use it.
The takeaway: It takes commitment to reach a goal. Not only do you have take action to reach the goal, but you have to grow as a person as well. The only way to do this is to take time out for your personal growth and balance.

Creating new thought patterns to help you reach your goals.
Setting boundaries is as much about what you allow from other people as it is about what you allow from yourself. The law of attraction is a great way of reminding yourself of why it's critical to say, "yes" to your greatest desires. Simply put, the law of attraction states that what you believe is what you achieve. You attract experiences that are on the same energetic vibration that you are on. In that regard, your inner game is the greatest deciding factor in whether you reach your goals or not.
When you're unsure about a decision or feeling down, ask yourself, is this aligned with my goal? Why? The universe is listening to every thought and emotion you let loose. Therefore, anything that pushes you mentally and emotionally further away from your goals is something you either have to create a boundary around. That may mean saying "no" to a negative thought habit or a negative person. If the situation is unavoidable, you will have to work on keeping a healthy perspective so that you can maintain your inner balance and energetic alignment.
Consider this excerpt from Abraham Hicks in reference to the universe (i.e., "we") during a talk in San Francisco, CA on March 08, 2003:
"Since nothing matters to you other than your personal alignment with your individual goals or desires, then that is where our work is. We are not here to debate the rightness or the wrongness of what you, or anyone, chooses. We are not taking sides, for or against, anything. We are here to help you understand that your life can be as wonderful or as horrible as you allow it to be. It all depends upon the thoughts that you practice. And therein lies the basis of anyone's success: How much do I practice thoughts that bring me joy, and how much do I practice thoughts that bring me pain?"
The takeaway: Be mindful of your thoughts and feelings. Begin setting boundaries for what you will allow into your mind and into your heart. It takes time to correct negative thought patterns so be patient. Just remember, what you believe is what you achieve.
Learn how to say, "no" to other people.
Now that it's clear why you need to focus on your wellbeing and be mindful of your thoughts and emotions, it's time to look at what boundaries you're setting with other people.
It seems simple, but let's face it; how many times have you said, "yes" to something because you didn't want to disappoint someone? Of course, we all have to do that sometimes, but when "yes" hijacks your schedule or negatively impacts your health or finances, you have a problem. It's time to learn how to set boundaries by using, and meaning, the word "no."
The first step is to be confident. Although this probably seems like a "no duh" concept, how often do you negotiate yourself further away from your goals? A perfect example of this is the entrepreneur who constantly negotiates their fees and terms. They do this because they feel bad for their client or are afraid of losing the business, but they are really self-sabotaging the success of their own company and financial wellbeing. What's underneath that? Many times, its the lack of confidence that they deserve to be financially successful and/or the fear that they won't get any other business so they better take what they can get.
Here's an exercise that I find is really helpful for my clients. Get a sheet of paper and create a chart with three columns. Title them as noted below:

Use this chart to help you explore possible situations and potential reactions so that you are prepared to stick to your boundaries. For each person, imagine a positive and negative reaction. Preplanning in this way can help you have a response prepared so that you feel more comfortable when saying "no" to someone.
The takeaway: Setting boundaries by saying "no" is good for your confidence because it forces you to believe in yourself. Believe that your time is valuable and you are capable of limitless prosperity. It also shows other people that you know you are worthy because you stand your ground. The more confident you are, the more doors will open.
Would you like more help in setting and maintain boundaries? I'm offering a few free "Quick Start to Your Goals" coaching sessions. Just click here to send me a message here to set it up. It's time to reach your goals!
About Misty Buck
Misty Buck is an entrepreneur and also a mindfulness coach for professionals and athletes. She holds a B.A. in Communication and English and is certified as a Professional Life Coach (CPC), a Spiritual Life Coach (CSC), and a Reiki Master.