20 Health and Healing Affirmations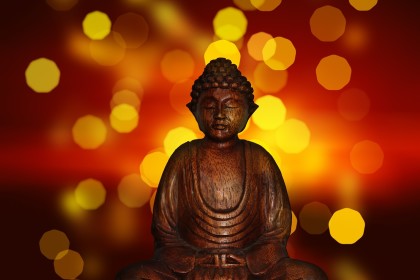 In today's world where everything travels at hyper-speed and we are more expectant of instant gratification than ever, it can be a challenge to make our health a priority. How many times day do you see or hear someone talking about wanting to lose weight and lose it now? From commercials to media to social settings, insta-health is a hot topic. Of course as we've all experienced, there's no such thing as a quick fix cure-all.
Your health is a lifelong journey that takes mindful dedication each and everyday, but yet because of the demands of our lives, we easily forget to take care of ourselves when we feel "good." We push our bodies and our minds to the limit and keep going until something "goes wrong." Those problems are often short-term, but can have long-term effects that we don't notice until it becomes a serious ailment.
When it comes to your long-term wellbeing, physical health and mental health are closely tied together, yet too often we don't make that connection. In particular, stress is a major contributor to poor physical health.
According to the American Psychological Association's "Fact Sheet: Health Disparities and Stress," intense or prolonged stress can be extremely impactful on the body.
"Long-term activation of the stress-response system can disrupt almost all of the body's processes and increase the risk for numerous health problems." (Mayo Clinic Organization, 2011; NIH, 2011)
"Stress may prematurely age the immune system and could enhance the risk of illness as well as age-related diseases." (Djuric et al, 2010; Geronimus et al, 2010)
One way you can incorporate more health into your life is to make it a part of your daily affirmation and meditation sessions. Even if it's just five minutes and the beginning and the end of your day, slowing down to focus on your body and clear your mind can make a huge impact on your overall wellbeing.
Here are some health and healing affirmations to help you focus on making your health a priority and heal your ailments.
My health is my priority.
Healing flows through my body.
Everyday is a healthful day.
My body is healthier every single day.
I give my body permission to heal with rest and proper care.
I only consume food and drinks that nourish my body.
I am grateful for the body I live in.
I listen to my body. It knows what it needs.
My body has remarkable healing abilities.
I am able to enjoy perfect health.
My body deserves to be healthy.
I am health and wellness.
Healing energy surrounds me at all times.
My health is always worth the sacrifice.
My body is healing right now.
I believe I can heal.
Love always heals.
I am the embodiment of health and healing.
Optimum health and healing is in my will.
I breathe in healing with each breath.
If stress and anxiety are a habitual part of your lifestyle and your personal health is suffering, I'd like to invite you to apply for a Free "30-minute Stress/Anxiety Shift Session." During the session, I'll be sharing the 3 fastest ways to get, and stay, at balance during the day. Are you committed to living your life in peace? Click here to apply.
About Misty Buck
Misty Buck is an entrepreneur and also a mindfulness coach for professionals and athletes. She holds a B.A. in Communication and English and is certified as a Professional Life Coach (CPC), a Spiritual Life Coach (CSC), and a Reiki Master.