3 Ways to Instantly Empower Yourself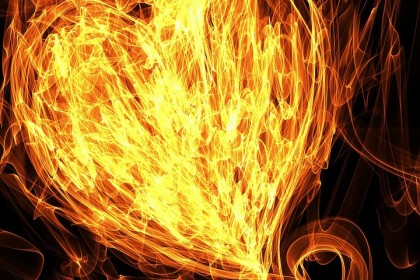 When things get tough and self-doubt sets in, that's when you need to love yourself the most. Trust that you are capable and worthy of anything and everything that you want out of life. Instead of beating yourself up and focusing on your flaws, spend your energy on lifting yourself up.
Here are three ways to instantly empower yourself:
1. Write a list of all of your qualities. Seriously.
What makes you so freaking awesome? What are all of your accomplishments? What goals have you reached? What do you like about yourself?
Writing it down will help you connect with all of the wonderful things about your life. Plus, it gives you something to go back to over and over again. You may even want to hang it up somewhere where you can see it everyday.
If you're having a hard time with this exercise, reach out to someone who can help you make the list. Sometimes it's easier when someone else helps us see what they see. I've also found that writing about yourself in third person adds a little extra oomph to your confidence.
You list may look something like this:
(Your name) is awesome because her/his friends can count on her/him.

(Your name) is amazing because she/he has a strong heart.

(Your name) is phenomenal because she/he pursues his/her dreams.

(Your name) is incredible because she/he was the first in her/his family to graduate from college.

2. Accept your mistakes and vow to do better.
Forgiveness is one of the most underutilized tools that we have. It's natural to berate ourselves thinking about why we should have known better or we should have done more or thinking about why we're so stupid for doing xyz. Stop it.
All of life is a learning experience. Thwarting your energy into blame instead of wisdom is the glue on the venomous path to stagnant living. Be gentle with yourself. Everyone messes up. And while some mistakes have greater repercussions than others, that's how we become better people.
Think of it this way: You can't move forward living in the past. You'll wind up staying on the same wheel going around and around and around.
The first step is to wholeheartedly forgive yourself. You 100 percent cannot change whatever has already happened. You can, however, accept it. People make mistakes all of the time and they survive. You will too.
The second step is to commit to doing better with both resilience and kindness. Take it in baby steps if you have to. What can you do a better job of today? Why do you want to do a better job today?
Third and most importantly, understand that everything won't happen at once. Be patient with yourself. All of life is one lesson after another. That's true no matter who you are or where you live. So, chill out. You made mistakes before, you'll make mistakes again (hopefully not the same ones), and life will go on.
3. Stop questioning why and accept what is.
"If you saw the size of the blessing that was coming, you'd understand the magnitude of the battle that you're fighting." I love this.
It's natural to want to understand why something happened or didn't happen or why even though you're trying so hard, you still can't quite grasp what is that you want. However, resisting what's in front of you by denying it, or struggling to force something to happen when you want it to happen, is setting you back.
Take the path of least resistance. Give yourself permission to allow instead of attempting to control everything. Take a deep breath and slow down.
Know that your only job today is to be the best version of yourself and simply breathe. Surrender. Think, okay, universe; let's see what you have in store for me today.
"Breathe. Let go. And remind yourself that this very moment is the only one you know you have for sure." – Oprah Winfrey
Try this exercise: Find a quiet space, even if it's a bathroom, where you can close your eyes. Focus on taking slow deep breaths and slowly exhaling. Repeat this affirmation, "I accept today for everything it is. I surrender my ego in gratitude for this connection with God. I am okay."
Would you like to get more clarity about your life and be kept accountable for your goals? Learn more about spiritual life coaching.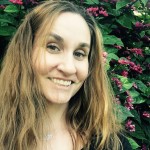 About Misty Buck
Misty Buck is an entrepreneur and also a mindfulness coach for professionals and athletes. She holds a B.A. in Communication and English and is certified as a Professional Life Coach (CPC), a Spiritual Life Coach (CSC), and a Reiki Master.
What you can read next