Is there a link between creativity and mood disorders?
Since the evening that the news of the stunning death of Robin Williams broke, I have been thinking about the millions of people who suffer from mood disorders. What struck me in particular about Robin Williams is I began to wonder if there is a link between creativity and mood disorders. I have long had a suspicion of the link being that I'm a writer and experienced depression as a teenager. Robin's death made me think a little deeper. I wrote the following and shared it on my personal Facebook page:
Why are those with the most brilliantly creative minds also the most tortured? Is it because of their ability to connect with raw emotion at every level and in every moment? Is it because they are always in their heads because that's where creativity lives? Is it because in order to push the envelope and let creativity live, you will face extreme criticism? Is it because their greatest critic whom is never satisfied is none other than themselves? They are consumed by their emotions and their minds. It's how they relate so intoxicatingly well to the world through their work. Exhaustion. Addiction. Depression. They live to give, yet always look for more.
It turns out many have thought about this same link. A little research turned up countless articles on this very subject. In an article entitled, "The Dark Side of the Comedic Mind," that appeared on Forbes.com the day after Robin's passing, Alice G. Walton cited a study by the British Journal of Psychiatry earlier this year. Here is an excerpt from the study that appeared in the article:
"Being creative – writing, composing, painting and being humorous – might therefore be an outlet," they write, "an escape from the pain of depression. The poet and writer Antonin Artaud, who himself experienced serious mental illness, wrote, 'No one has ever written, painted or sculpted, modeled, built or invented except literally to get out of hell.'"
Hemingway. Houston. Farley. Joplin. Hendrix. Ledger. McQueen. Cobain. Monroe. Williams. RIP to all the immortal souls who have passed before us. Please guide those who are currently suffering.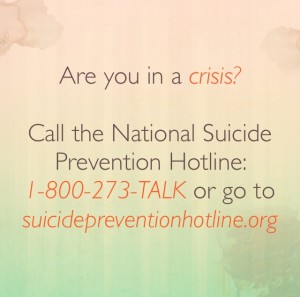 Whatever the link may or may not be, depression, anxiety and addictions are extremely serious. It's time we start talking openly about these disorders without judging the individual. Sometimes it doesn't have anything to do with decisions they made in the past. Many times, they just need some help stabilizing. No one's past is perfect, including yours. As a society, we need to stand together and heal one another. Let's get them the help they need starting with simply opening the conversation. Go public with your support of those suffering from a mood disorder.
If you need help call, 1-800-273-TALK. Or go to www.suicidepreventionlifeline.org. Or call me and I will lend you an ear in confidence. You can change your life. There will always be people wishing you were here for another day. Please don't make that mistake. DON'T SUFFER IN SILENCE. You have a purpose and you are surrounded by love. Your life is precious and I want to see you live it. I want to see what you will achieve and what you will become. We need you here.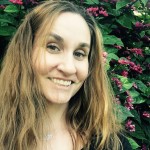 About Misty Buck
Misty Buck is an entrepreneur and also a mindfulness coach for professionals and athletes. She holds a B.A. in Communication and English and is certified as a Professional Life Coach (CPC), a Spiritual Life Coach (CSC), and a Reiki Master.